Private Seller
This can be a dealer that is yet to obtain Authorized Dealer status by meeting its criteria, or a private individual that wants to sell products.

Terms & Conditions
The content of these pages is copyright protected. The contents and intended only for personal information. Any futher use, in databases, publication, reproduction and any form of commercial use is prohibited.

Coin Term Glossary
Not familiar with a term?

Coin Grading Terminology
Not sure what this means?

Privacy Policy
Lean what we will and will not do with your information.

Refund Policy
We want you to be satisfied with your purchase, if not?

Frequently Asked Questions
Answers to the most asked questions.

Where's My Order?
Get the status of your order.

Contact Us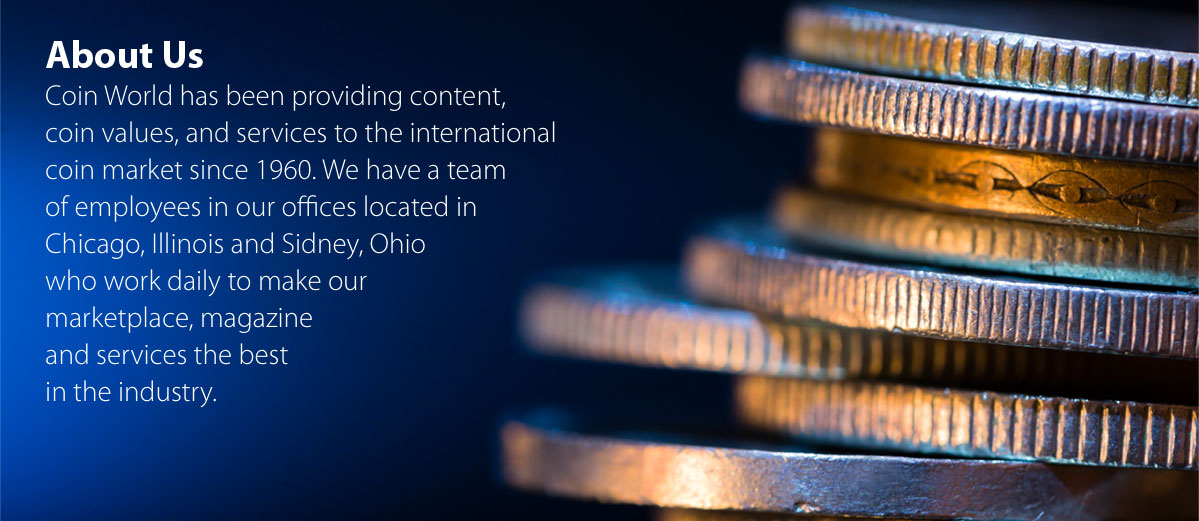 Do you still have questions?